Hey pearl girls and the gentle male gems who is travelling in each part of the pearl's life!
Now comes the phase where male and female are comparable in terms of strength, knowledge, and so on.
However, they are having difficulty at one point. At what? Fine the key is code red
CODE RED! don't you guys get it ? its a periods buddy
Periods- An untold story of every girl. Don't get feel ashamed to be a girl!
Make yourself proud to be a girl; periods are not a sign of shame! Break all the rules, let your actions speak for themselves.
let the world see the strength that women possess!
Say no during periods
Alcohol
Fried foods
Caffeinated drinks
Processed food
Dairy products
Easy to overcome
One of the primary causes of hormonal imbalance that results in painful menstruation is stress.
Meditation and yoga can help to calm the nerves and relieve stress.
Yoga and meditation have been scientifically proven to be two natural ways to prevent menstrual cramps without the use of medications.
Every night, your body requires 7-8 hours of sleep.
Take a step forward
For all you dear men, the world has covered the girls' painful lives of their menstruation in the name of periods. That is something that is still weird now. Periods are not a shameful thing.
Just know what period it is. How does a girl struggle to handle her mood swings?
During their periods, all those women experience uncomfortable and distracting menstrual cramps, which would make anyone tense or on edge.
All they needed is just your care and concern
"Stand with them and make them fly"
Don't wait for a girl to become a woman to empower . Empower a girl's life by giving sanitary pads to them.
Is choosing a right pad might be difficult?
It is necessary to deal with your periods in a sanitary manner. The times have changed, and girls are becoming more aware of the dangers of using clothing as a bleeding absorbent during their periods.
Instead of clothes, sanitary napkins were incorporated into the era.
Choosing the best pad can be difficult! But I'll try to make this as simple as possible.
In terms of hygiene, rashes free, and irritation free, I recommend CHUMSCARE SANITARY NAPKINS.
Chumscare offering you three kinds of sanitary pads
Anion Sanitary Napkins
Bamboo Sanitary Napkins
Herbal Sanitary napkins
What might feel the most comfortable?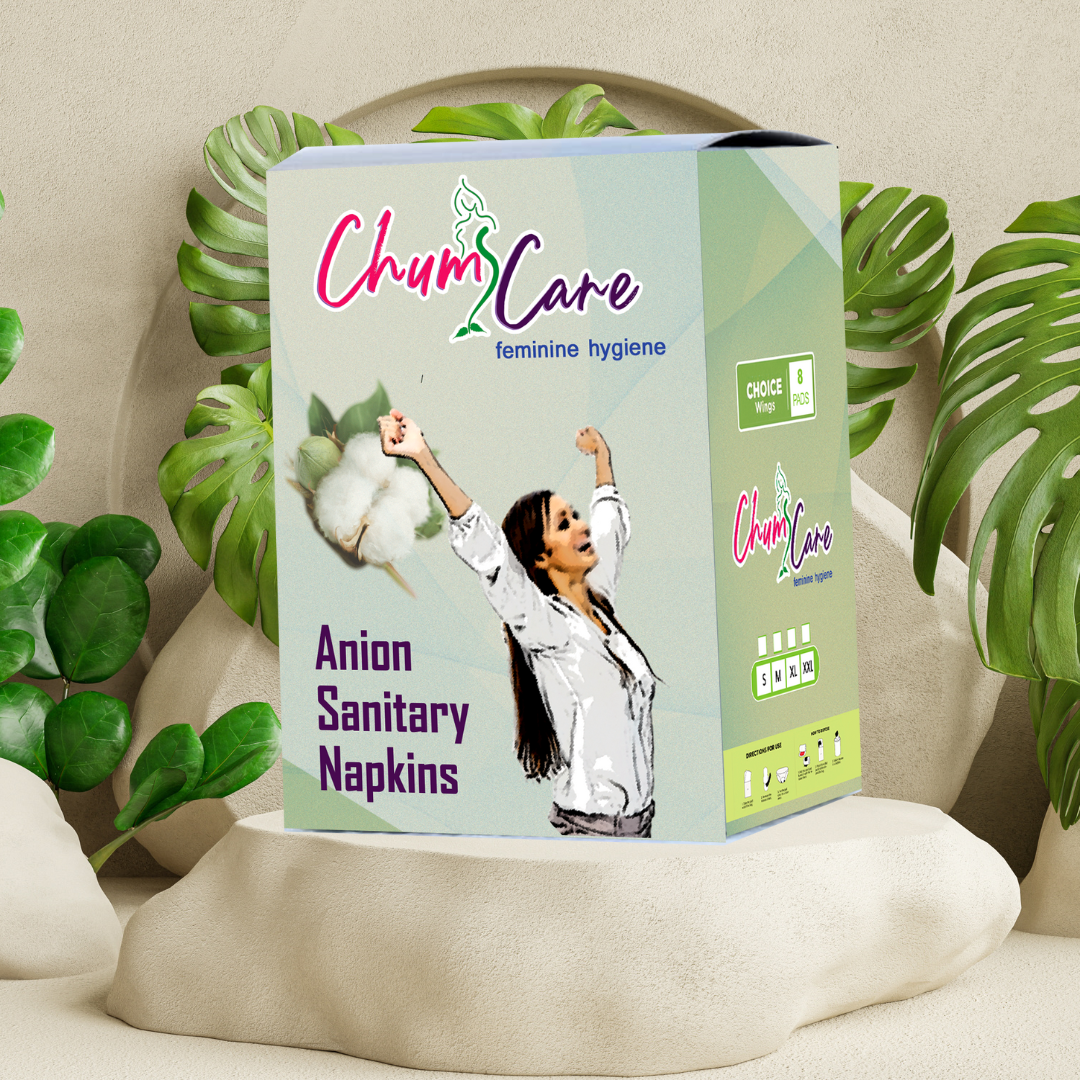 Yes, having a pleasant and healthy period helps you feel wonderful.
In this way, chumscare stands with you by offering ANION SANITARY NAPKINS that are completely free of dioxin and stop bacterial development, rashes, and infections during your periods.
𝗜𝘀 𝗰𝗵𝗼𝗼𝘀𝗶𝗻𝗴 𝗯𝗮𝗺𝗯𝗼𝗼 𝘀𝗮𝗻𝗶𝘁𝗮𝗿𝘆 𝗻𝗮𝗽𝗸𝗶𝗻𝘀, 𝗰𝗼𝗿𝗿𝗲𝗰𝘁 𝗱𝗲𝘀𝗶𝗰𝗶𝗼𝗻?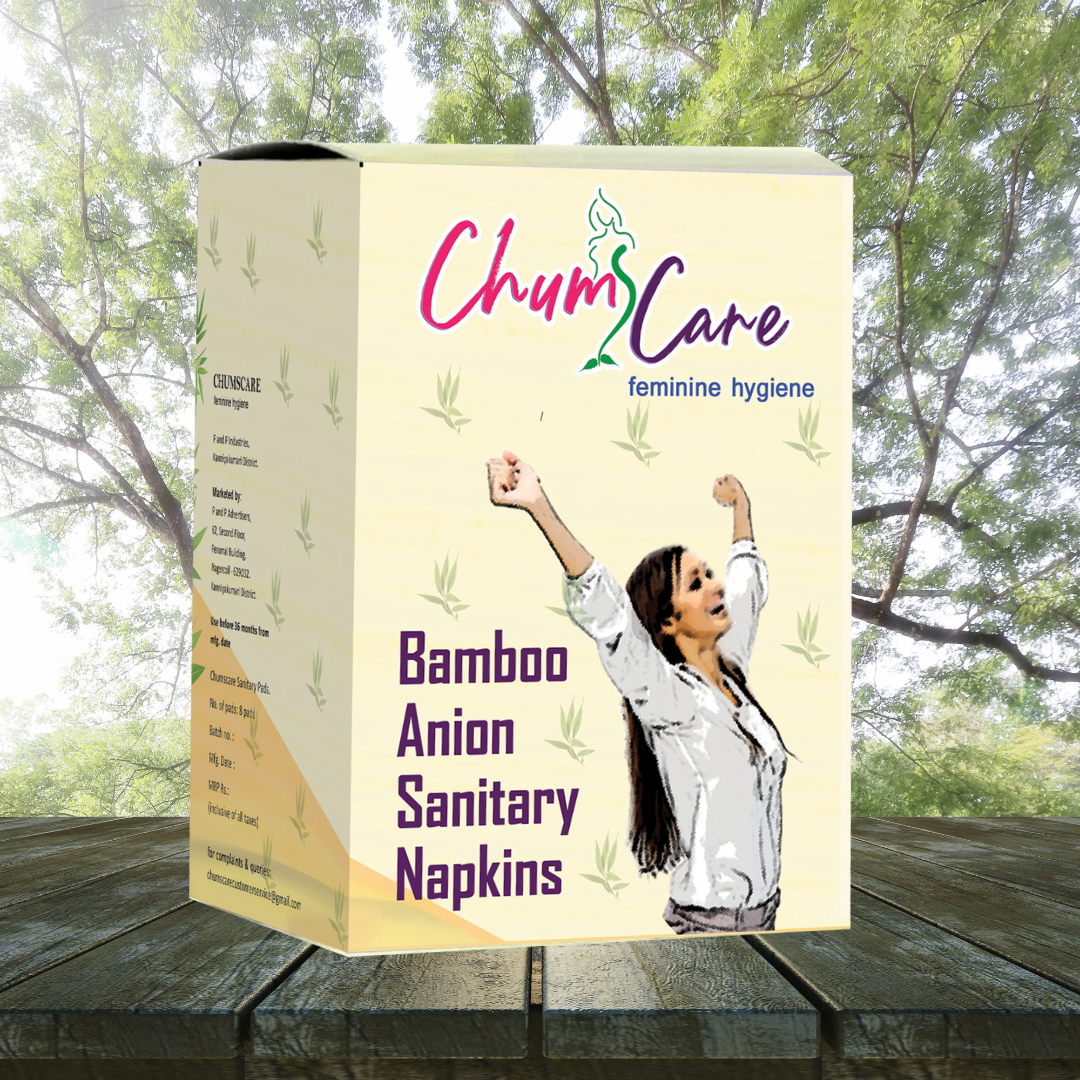 Yes, Bamboo pulp saves wood and can also be used to make compost, in addition to being 300 percent absorbent and safe.
Bamboo fibre is an ideal choice for the top layer of a sanitary pad since it is naturally antibacterial with respiration spores, non – allergenic, odour resistant, very pleasant, and environmentally friendly.
What might feel the most comfortable?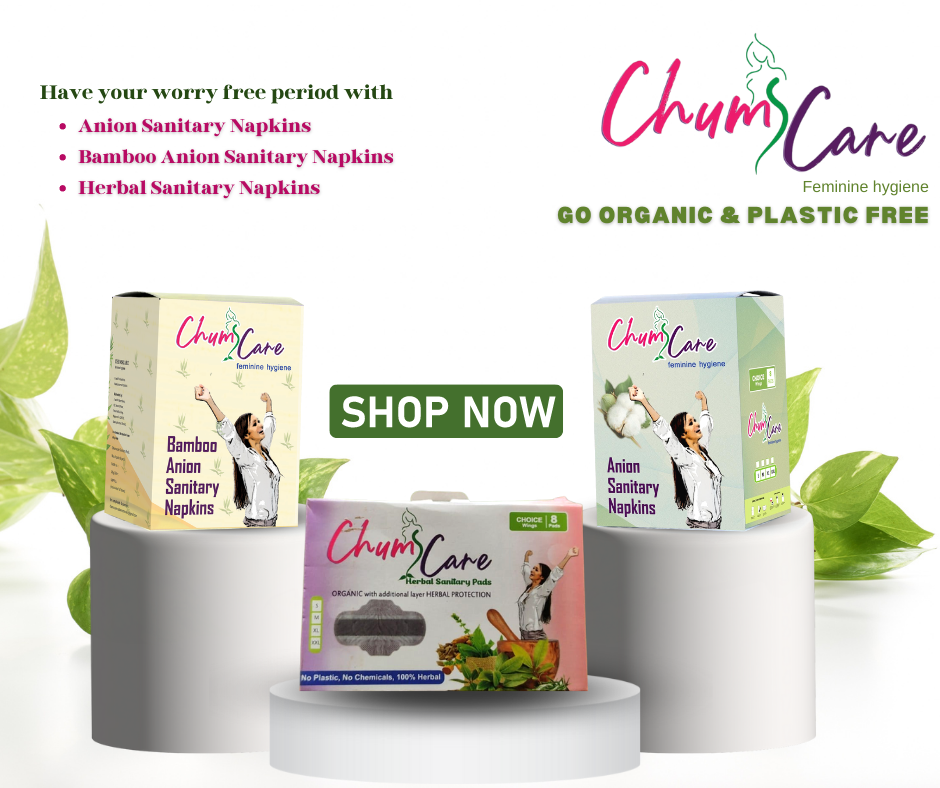 When women menstruate, they use napkins, which are popular personal care items for comfort and hygiene. Coming to Herbal Sanitary Napkins are plastic-free and are made of pure cotton
"We live in a world where it is smooth and comfortable to wear, but miserable to talk about it…!!!"
The napkins are covered in medicinal herbs (Neem, Basil, and Aloe vera) that promote hygiene and excellent health. Menstrual fluids are absorbed and retained by sanitary napkins, which also serve to shield the body from the menstrual fluids. Absorptive
IF YOU DON'T HAVE WINGS,CREATE THEM!
Dear all ladies, build self-love in your idiosyncratic way, love yourself, help yourself to shine. No one can take care of you better than you during periods of time. Empower yourself! With chumscare, you can feel your periods and enjoy your femine time"