Big Data
Big Data is a collection of data that is huge in volume, yet growing exponentially with time. It is data with so large size and complexity that none of the traditional data management tools can store it or process it efficiently. Big data is also data but with huge size.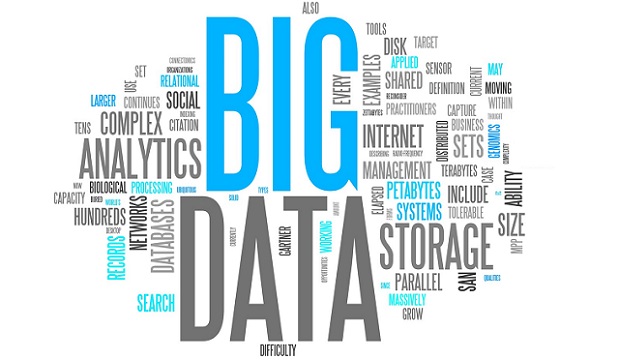 Example:
A single Jet engine can generate 10+terabytes of data in 30 minutes of flight time. With many thousand flights per day, the generation of data reaches up to many Petabytes.
Big Data types
Structured is one of the types of big data and By structured data, we mean data that can be processed, stored, and retrieved in a fixed format. It refers to highly organized information that can be readily and seamlessly stored and accessed from a database by simple search engine algorithms. For instance, the employee table in a company database will be structured as the employee details, their job positions, their salaries, etc., will be present in an organized manner.
Unstructured data refers to the data that lacks any specific form or structure whatsoever. This makes it very difficult and time-consuming to process and analyze unstructured data. Email is an example of unstructured data. Structured and unstructured are two important types of big data
Semi-structured is the third type of big data. Semi-structured data pertains to the data containing both the formats mentioned above, structured and unstructured data. To be precise, it refers to the data that although has not been classified under a particular repository (database), yet contains vital information or tags that segregate individual elements within the data. Thus we come to the end of types of data. Let's discuss the characteristics of data.
Advantages
Big data analysis derives innovative solutions. Big data analysis helps in understanding and targeting customers. It helps in optimizing business processes.
It helps in improving science and research.
It improves healthcare and public health with the availability of records of patients.
It helps in financial tradings, sports, polling, security/law enforcement etc.
one can access vast information via surveys and deliver an answer to any query.
Every second addition are made.
One platform carry unlimited information.
Disadvantages
Traditional storage can cost a lot of money to store big data.
Lots of big data is unstructured.
Big data analysis violates principles of privacy.
It can be used for the manipulation of customer records.
It may increase social stratification.
Big data analysis is not useful in the short run. It needs to be analyzed for a longer duration to leverage its benefits.
Big data analysis results are misleading sometimes.
Speedy updates in big data can mismatch real figures.