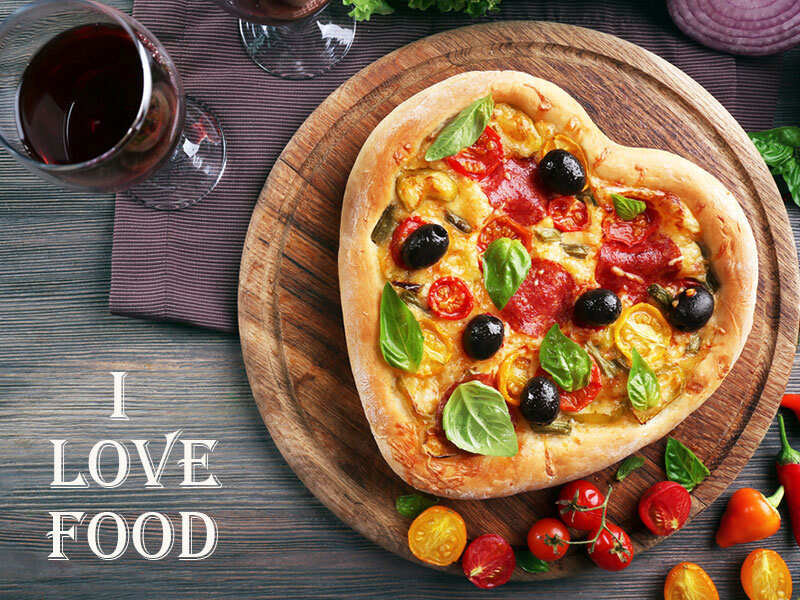 How yummy the title is even! Right ? Save your extra time by looking at our 8 easy and
scrumptious food dishes that you should try at home! Serve your loved ones and your kids to
delight their day. Come on, let's get into our blog..
Chocolate mug cake
Ingredients
● 4 tablespoons flour
● 3 tablespoons sugar
● 2 tablespoons cocoa powder
● ½ teaspoon baking powder
● 3 tablespoons milk
● 1 tablespoon oil, vegetable or canola
● 1 teaspoon vanilla extract
● 1 tablespoon chocolate hazelnut spread, plus more for topping
● Powdered sugar for topping, this is completely optional
Preparation
The best part is preparing all these yummy ingredients together!
● Mix all the ingredients together , except the chocolate hazelnut spread
● Once combined, spoon the chocolate hazelnut spread on top of the batter.
● Microwave on high for 90 seconds to 2 minutes
● Top with additional chocolate hazelnut spread and powdered sugar (optional)
● You can add vanilla ice cream on top too! Enjoy and serve!
Sizzling chilli oil Maggi
Ingredients
● Olive/refined/sesame oil
● 1 tbsp spring onion
● 2 gloves garlic
● ½ sugar ,Ginger ¼ tbsp
● 1 tbsp coriander leaves
● 1 tbsp red chilli flakes
● ½ tbsp Kashmiri red chilli powder(for colour)
● 2 tbsp sesame seeds
● Maggi masala
● Vinegar, Dark soy sauce
Preparation
● In a Bowl, take 2 Cloves Garlic Pods finely chopped , 2 Tsp sesame seeds,1 tbsp
spring onion, 1 tsp red chilly flakes,1/2 tsp kashmiri red chilly powder for colour
,1/2 tsp sugar, Ginger 1/4 TSP, Coriander Leaves 1 TSP.
● Heat 1.5-2 tbsp oil ( sesame / olive / refined )and pour hot oil on this ( specially
on top of garlic and mix well.
● Add 2 TSP Dark Soy sauce, 1/2 tsp Vinegar and Maggi masala mix ( the packet
that comes along) and mix well
● Boil Maggi in around 2.5-3 cups water, don't put less water or else your maggi
will be sticky. Don't over boil
● Add to the bowl…mix…garnish with some sesame seeds …Enjoy!
Honey chilli potato
Ingredients
● Garlic, sesame seeds
● Onion, Capsicum
● Green chilly
● Soy sauce
● Vinegar
● Ketchup
● Red Chilli sauce
● Pepper
● Honey
● Corn flour paste
● Fried potatoes
Preparation
● In a pan, add all the ingredients mentioned above and stir it well
● After frying the potatoes ( the shape can be of your choice ,French fries the better)
● Adding the potatoes and mix all well
● Serve with sprinkled spring onions!
Crispy Cheese balls
Ingredients
● Boiled potato
● Cheese
● Ginger
● Green chilly
● Salt
● Chilly flakes
● 4 tbsp All purpose flour
● 2 tbsp corn flour
Preparation
● First, take a bowl and add boiled potatoes,few ginger and green chilly finely
grinded , add lots of cheese
● Add some mixed of chilli flakes and all purpose flour for binding
● Don't forget to add some salt
● Combine everything well and shape them into small balls
● Add a chunk of cheese in every ball you make to add some extra cheesy flavour
and dip it in corn flour batter
● After frying in oil, our cheesy and crunchy cheese balls are ready to serve! Serve
with mayo dip and enjoy !
Red sauce pasta
Ingredients
● Olive oil
● Garlic
● Onions
● Veggies
● Tomato paste
● Mixed herbs
● Chilli flakes
● Salt, Sugar
● Ketchup
● Half boiled pasta
Preparation
● In a pan with hot olive oil add garlic ,give it a quick mix
● Add onions and saute it ,add veggies ( of your choice)
● Next , add tomato paste and cook it for 5 mins
● Mix the herbs and chilli flakes . Add salt and sugar with ketchup.
● Finally add the boiled pasta to the pan, mix all and now it's ready !!